You Don't Have to Take Our Word for It!

Here's what some of our satisfied customers have to say about Val & Mike's Beach Cities Auto Repair: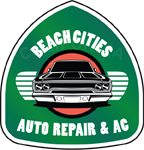 10/01/2021
I had an amazing experience. Val was so sweet and extremely helpful. I recently moved to CA from NC and had to get a safety and emissions inspection done and Val went above and beyond to get me scheduled and get my inspection completed. Make sure to go to Val and Mike's Auto Repair for any of your vehicle needs. You'll be so happy you did!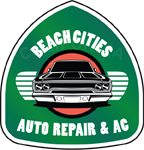 09/30/2021
Great communication! They really explain what needs to get done and why.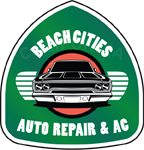 11/19/2019
Amazing experience!!! Val and Mike are always so friendly and know how to handle your car, definitely the best auto repair in town!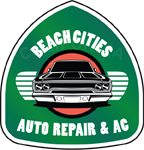 11/20/2019
I've been a customer for years, they're a local business who cares, they offer competitive prices, and they're a power couple. What more can I say?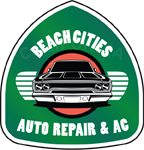 12/06/2019
Val and Mike always make sure my car is safe and running well. They are very trustworthy, I have a great deal of confidence in all the work they do. Been going there for 10 years or more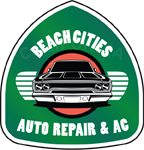 12/21/2019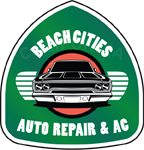 12/26/2019
The crew here is always friendly, knowledgeable, and accommodating. If they recommend a particular service or repair you can rest assured that it something your car needs.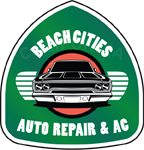 01/16/2020
Val and Mike's Auto Repair Center has always been amazing to me! This time was no exception. The Master Cylinder had been replaced 10 months ago, and went out. They replaced it, at no cost to me. Thank you!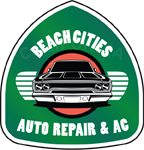 01/19/2020
Work done in a timely manor. The service manager doesn't recognize a long time customer. I had to ask for AAA discount. Never worried about that when Val or Mike was there. But otherwise the car is working well.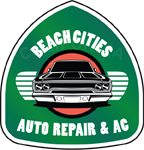 01/27/2020
I just cannot get over the expertise that Patrick and Val exhibit. I deal with Surgeons and MDs all day every day, and I think this little auto repair facility is one of the best in OC. The attention to detail is just as meticulous as the Medical Professionals I work with. We are hooked for life. Mark, Kathy and Harmony Gerber.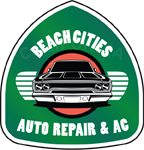 01/30/2020
Very quick smog check with a lot of professionalism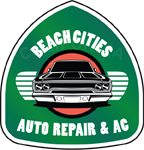 02/04/2020
Great professional service. I've been taking my 2002 Honda there for almost it's entire life. I've got 183,000 miles on it, and it runs like a top because of their service. Looking forward to another 100k miles on it!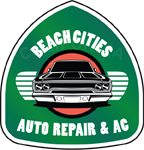 02/20/2020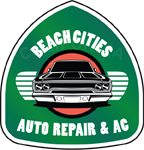 02/22/2020
A good job at a reasonable cost, just as quoted.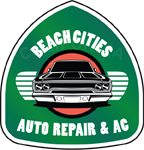 03/01/2020
I love Valley Mike's the most honest mechanic and they do the best work they will make sure you're satisfied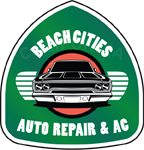 03/04/2020
Very attentive to detail. Stand behind their work 100%! Friendly, knowledgeable and good at their job. Would recommend them to anyone, especially those with somewhat older cars because they treat them with lots of TLC. Appreciated the tips on car maintenance and care.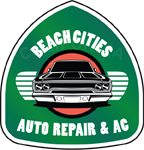 03/30/2020
Outstanding value on all levels. The owner treats your car as if it's his own. Even provides a loaner car if you need it. The service was impeccable. Service for import cars typically puts a dent in the pocket, however I am happy to say that the service was appropriately priced.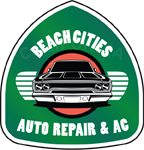 04/17/2020
Love Val & Mike's - we bring all our cars here & I know I am being treated fairly- they in fact found nothing wrong with my father in law's car when another place said he needed $1500 worth of repairs!! Nothing compares to the great customer service & Val's cheery personality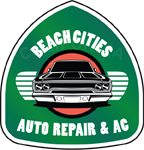 05/06/2020
We like the comfortable feeling of knowing we have honest people keeping our cars in good shape.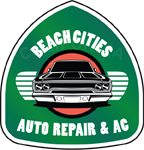 05/08/2020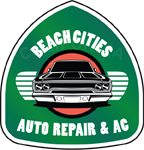 06/09/2020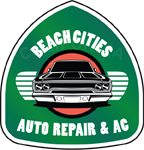 06/14/2020
They're always professional, efficient, affordable, and above all super friendly and kind. Thank you for keeping Tammy Toyota running! And she now has cold AC ??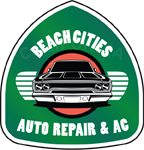 06/17/2020
We have been going to Mike's Auto Service for many years. A friend first recommended them to us, and we have never been disappointed. They are not only good at what they do, they are ethical, honest, and always charge a fair price. I could not go to anyone else because I totally trust them. They provide a ride home or back to work if you need it. AND they are just the nicest people on earth! I recommended them with the highest recommendation possible.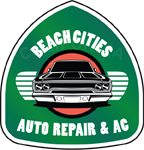 06/19/2020
i've been going to Val and Mike's for years and have always been very pleased. They remember who you are and they can get your records up-to-date. I really appreciate the kindness that they show.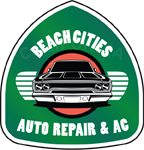 06/26/2020
A Wunner-ful! A Wunner-ful!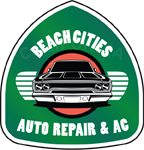 06/29/2020
I brought my car in with a tough issue to diagnose. It has had this issue for years and BMW couldn't figure it out - but Val & Mike's could. I really appreciate the extra work they put in while still giving me a good deal. Thanks!!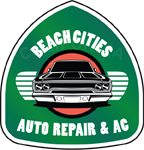 07/02/2020
Wonderful friendly people, always a topnotch job at a reasonable price.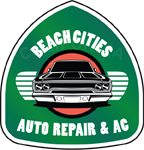 07/02/2020
Every time I go it's super easy, everyone is so friendly, and the prices are reasonable. It's a gem in HB.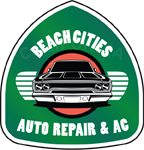 07/31/2020
I don't typically leave reviews but I had to comment on the excellent service I received here. I came in for some odd engine noises and I couldn't be happier with the quality, speed, and cost of the repairs. Some guy named Jake had my vehicle diagnosed immediately; I had the diagnosis along with cost of parts and labor within an hour. Despite how busy they were, I was in and out fairly quickly. Nobody was trying to sell me extra wheels or services like most of the other places either. It's been a few weeks now and my engine noise is no more. I would highly recommend this spot to anyone looking for a new honest mechanic. Thank you guys!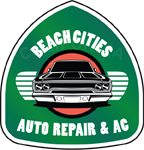 08/03/2020
Professional, personable, and honest. It's the auto shop that correlates to Cheers. i.e. "Where everybody knows your name". Family type of feel. Jake is my 'go to' guy. He's clear and concise on what I need, however, not pushy. To simplify, he's not 'salesy'! I feel like he tells me like it is. If I decide to move forward, he's 'on' it. If I delay until my finances permit, he says, "Just give me a call when you want the work done." I've referred friends and family, and will continue to do so. Thanks much Jake! You rock!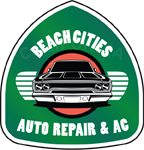 08/07/2020
Great shop and great service.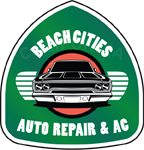 08/10/2020
Mike & Val's Beach Cities Auto has been serving my 4 vehicles for years. They are professional, thorough and still friendly. They always explain services needed and are helpful getting me or my cars back and forth. I recommend them to anyone I know needing service in my area.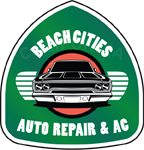 08/13/2020
I love going to the mechanic! I know that sounds crazy, but at Val and Mikes it's like going to visit an old friend (that I made 2 years ago). They're so friendly and also honest. They give you lots of details with their diagnostics and are clear with their explanations. You should add Val and Mike into your friend group.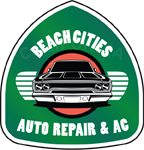 08/31/2020
It's evident that the new owner cares not only about good business practice, but also the people he deals with. Pat made that very evident when I was not happy with something he personally called me to make it right. This place gets my recommendation.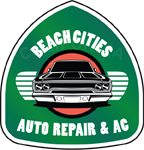 09/09/2020
I want to thank the professional staff and service. From the start Jacob Schneider guided me through the process of how the technicians assessed all aspects of any potential work. Everything was up front and honest which eased my mind as I had a road trip planned to Alabama and back. I am writing this review from Alabama and I am very happy to report that my 1997 Toyota Tundra purred all the way - I am confident that my return trip will be just as good ?. Thank you all - Val & Mike (& Jacob) you guys rock ?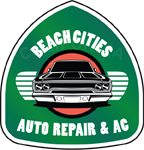 09/10/2020
Great service! Connected via yelp quote with quick replies. Brought in my car for new brakes and the job was done within 4 hours. Easy drop off and pick. Will come back again for future services. Pricy was extremely reasonable as well. Thanks!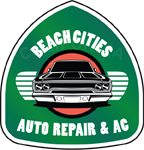 10/14/2020
I've been a big fan of Val and Mike's for nearly fifteen years, starting when the Honda dealer told me I needed a $1600 head gasket and Mike fixed my overheating problem with a new hose for $85. Later, I depended on them to keep our daughter's car safe when she was a student in San Francisco. Wherever they fixed something, it was always done right and stayed fixed. And with our daughter 400 miles away, that peace of mind was priceless. Just last week they replaced suspension parts on my Prius and replaced the brakes on my daughter's aging VW Rabbit with the same care and expertise as always. Finding the right mechanic is like finding the right doctor or plumber, and we definitely found ours. With competence, integrity and reasonable prices, Val and Mike's is the complete package!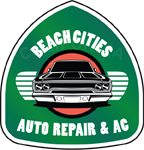 10/28/2020
The service advisor was very friendly. My oil change was quick and painless. Thank you Ken and Val.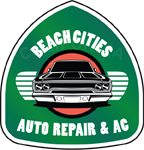 11/06/2020
Really professional and friendly. They did a comprehensive check on my vehicle and talked me through what needed to be done and when. Professional and very clearly explained what was going on.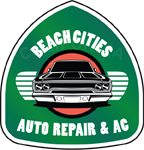 11/16/2020
Great autoshop they always FIX my car.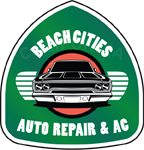 03/22/2021
Very knowledgeable & knowledge used solely to be helpful. Worked with me to save me a lot of money. Above & beyond service. Literally treated like family as a walk in. Couldn't hope to find a better auto shop.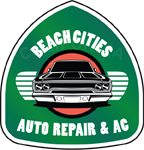 05/20/2021
These guys ran a diagnostic for me and saved me a lot of money on a repair by letting me know the repair I needed was covered under an extended warranty by the manufacturer, it was a transmission issue so it would have been expensive had they not gone out of their way to check for warranties for me, which was greatly appreciated!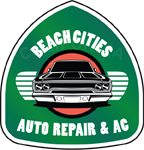 07/03/2021
One of the best AAA rated auto repair shops in Huntington Beach.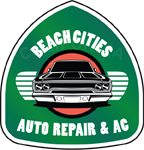 07/06/2021
I was blessed to find Mike & Val through a recommendation from Val's dad, Flo!! Many years ago, we were both doing volunteer work at a food bank in Costa Mesa & I mentioned how hard it was for a female not to get ripped off getting her car fixed! "Go see my son-in-law Mike", he said, "He is the best, most honest repair guy in Orange County. He will take good care of you!" He was right. I never looked back & kept taking all my different cars (with their different issues!) to Mike from then on. Always honest, always straight and fair, always trying to educate you about your repair so you know what they are doing & why! Mike & Val make you feel like extended family. Good good folks! Don't take your car anywhere else.??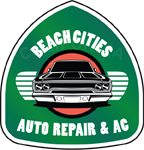 10/17/2019
I am always pleased. It took much longer than I had planed but I know you wanted to make sure you found the needed repair. If I didn't trust you, I might be mad. But, I wouldn't use anyone else ! Barb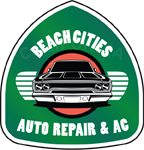 10/09/2019
I have used their services on various cars for over 25 years. Their work is consistently excellent and their prices are fair. I have referred friends and family to them in the past and all have been well treated. Oh, and did I mention they are NICE PEOPLE!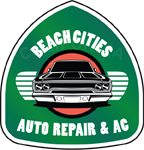 09/20/2019
I've been a customer for years, they're a local business who cares, they offer competitive prices, and they're a power couple. What more can I say?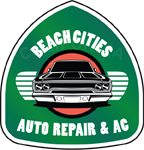 01/23/2019
These guys are the best... quick, efficient and fair! Just love their friendly and courteous professional attitude!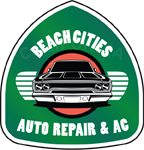 01/24/2019
Simply the best trained auto specialists that can be trusted to provide the best service at the most reasonable prices. I drive up from another community to make sure my car is serviced at Val and Mike's Beach Cities Auto Repair.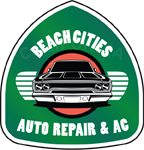 06/13/2018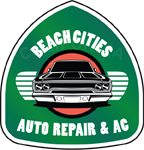 06/21/2018
I have taken all 3 of my vehicles for repair, for the past 10 years. They have provided the best service for my jaguar. Helped try to drive down costs on my Cadillac transmission that gave out at 220K miles. Always a great turn around on the vehicle repairs. I have decided to start taking my vehicles to their shop even for oil changes. They have been great on keeping tabs on my vehicle health. Very friendly.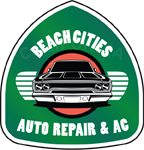 06/21/2018
Trustworthy, time efficient, and all around top notch customer service.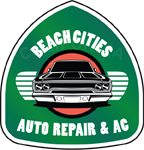 07/05/2018
Nice people that do excellent work.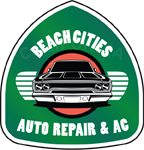 07/11/2018
Thank you! You're anazing.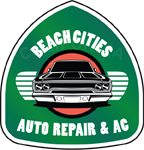 07/11/2018
Great service from everyone!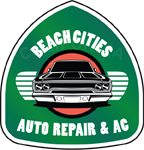 07/19/2018
I was pleased with the service I received at V&M and would definitely use them in the future when I have various auto maintenance needs.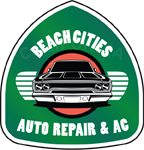 07/19/2018
Excellent customer service! Stands behind their work.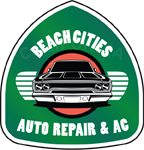 07/26/2018
Trustworthy team of professionals that not only serves my fleet of trucks but also my personal vehicles. They have never let me down over the 3 years I have been with them and this week was no exception catching future problems and making recommendations. Keeping my fleet running and me happy!!!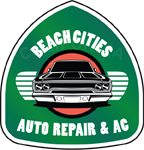 07/27/2018
We have used your services for over 25 years and have been completely satisfied.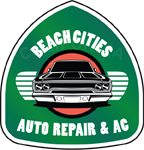 08/02/2018
The team at Val and Mike's Auto is amazing! They worked very hard to figure out and fix what was wrong with my daughter's car. I really appreciate the care they took, to make sure that the car was safe for her, before sending it back. Everyone at Val and Mike's is friendly and really treats you like family.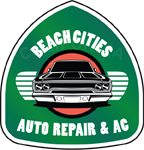 09/06/2018
Mike & Val and Mike ~ staff thank you for being so kind and thoughtful. The impeccable service with my car and in the office is #1 in my book.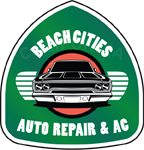 09/06/2018
Fast service at reasonable prices.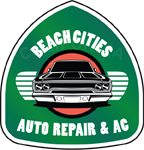 09/20/2018
You are more than wonderful !!! I have complete trust in your work & your recomendations.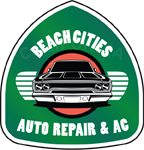 09/20/2018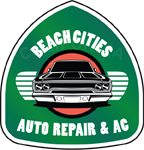 09/27/2018
Employees are very friendly, knowledgable; make things as easy as they can. No complaints. Used them for several years.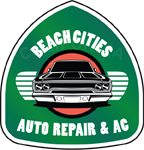 10/04/2018
Friendly, thorough and price competitive. We will be coming back. Chris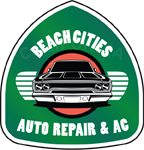 10/11/2018
My uncle Marlin has been taking his vehicles here for a long time and I've started bringing them here now as well after relocating to southern California. I recommend it highly. They have worked with me and given us great service. Thanks guys for the help and service.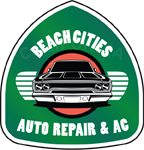 10/11/2018
They are friendly and quick. Mike even drove me home when I dropped the car off.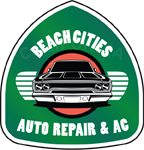 10/18/2018
Always great service at a reasonable price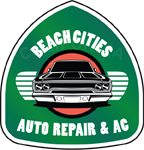 10/25/2018
awesome.. fantastic crew. always feel their taking great care of me and my vehicle.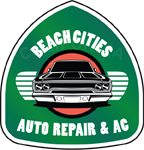 11/01/2018
I have been bringing my car here for about 20 years now. They are honest and timely. Some years back I took my car to a competitor for service but they want to charge me nearly $1000 dollars. I brought my car back to Mike and Val's where I only had to pay a bit under $300 for the same problem. I've never taken my car elsewhere. They also off 10% off your service if your a AAA member.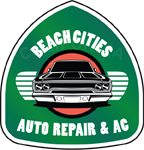 11/01/2018
Conveniently located, near my home, this auto shop provides the kind of courteous service you wish every business had. They answered every question about maintaining my older car (2006 Hyundai, 129,000 miles) without pushing me for more work. Also provides a ride home if needed, but walking is great exercise. Also gave me a discount!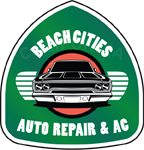 11/06/2018
I am happy to drive 300 miles for you to service my car ;) Thank you!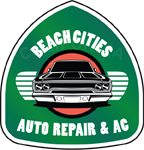 11/14/2018
It has been my pleasure to have known you guys and to have received auto services from you for more than 30 years! I have total trust and faith in you.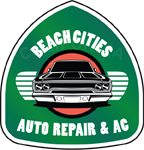 11/21/2018
I can't say enough how much I appreciate these people. They look out for their customers wanting the best. Thank you all. Kelly Bowles.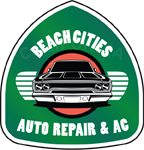 11/22/2018
Always good work and hreat service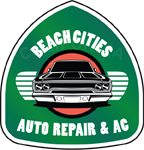 11/22/2018
Best mechanic in OC. Personal service by professionals. Jg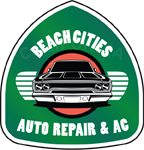 11/24/2018
Always super, super nice. Trustworthy. Excellent service. I highly recommend Val & Mike's!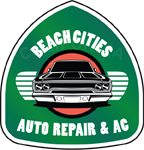 12/23/2018
Great service, no upselling here, have been a cust for over 10 years,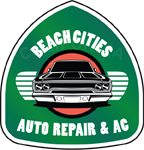 01/03/2019
I have always enjoyed the reliability and up front communication. Their prices are fair and I would recommend them to anyone i know. Tim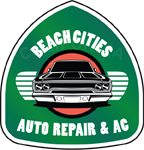 Mike and Val run an excellent shop, starting with good communication and all the way through to great service. Reasonable prices and honest; no surprise they have been succeeding in this business well over 20 years.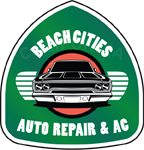 Love Val & Mike's! They have been pampering me AND my car for the past two years. Friday I just dropped in and they were able to accommodate a new battery and oil change immediately! Bonus, if Mike's there, it's like going to the comedy club; can't beat that!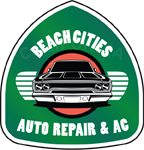 I have always been VERY HAPPY with the service I've received from Val & Mike. My family has been taking our vehicles to them for 15 years. I really, REALLY appreciate you BOTH. Thanks so much.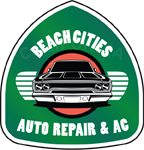 Same day service!!! Extremely friendly and I was completely surprised by how little it cost. Great mechanics that take pride in their work. Will be going back with any more car problems.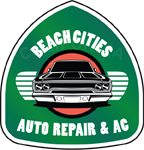 As Usual!!! The team at Val & Mike's service our company fleet and keep us on the road. I feel confident when I pick up a truck that there are no issues that will pop up down the road. So I shouldn't say as usual I should say " AS AMAZING!!!"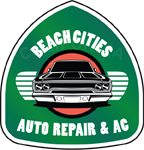 Been going here for years. Val and Mike are the best. Great service. Trustworthy and very fair.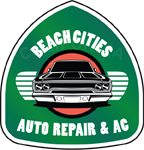 Very friendly and will work with you, within reason. Also very trustworthy. Said there are some things that should be done but understands that money is an issue and it could wait a little while before it HAS to be taken care of.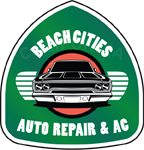 The most reputable automotive service I have ever dealt with. Hard to find these kind of repair shops that treat you well. I recommend them to everyone I know.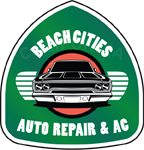 I've been coming to Val and Mikes for over 10 years now and I greatly appreciate the service I get there. My buddy referred them to me and I always refer my friends and family to them.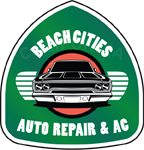 I am always pleased. It took much longer than I had planed but I know you wanted to make sure you found the needed repair. If I didn't trust you, I might be mad. But, I wouldn't use anyone else!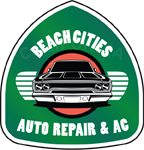 Val & Mike's Auto Repair is exactly where my car and I belong!!! I am fairly new to Huntington Beach and have already been to 3 other auto repair companies who charged enormous amounts for poor, failing repairs. I will never go anywhere besides Val and Mike's again. They take excellent care of both cars and customers!!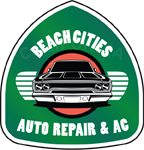 I having been taking my cars there for years. They are honest, ethical, and I trust them to not take advantage of my knowing very little about cars. That was extremely important to me when I was a single woman, because some places will take advantage of you. Not Val and Mike's! They don't try to upsell you. I always feel like they will take great care of me and my car and that is priceless! Such nice people, too!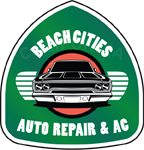 This was my second time having Val and Mike's Auto work on one of my cars and, like my first experience, everything was excellent! .. their price was very reasonable and their service fantastic! .. I highly recommend Val and Mike's to anyone who wants their vehicle serviced properly and at a fair and reasonable price.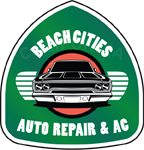 If I could describe Val and Mike's Auto Repair in just one word I would choose FAMILY. I felt so very welcomed from the first 2 steps when I walked in to the final steps when I left. I felt reassured and was told exactly what they were going to do to my car and they told me if they needed to do any additional work that they would call me immediately before making any adjustments. Very sweet people! I definitely recommend them! Thanks guys! :)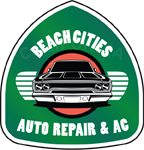 Excellent service. This is my first time using Val and Mike's and I was extremely pleased. Mike B took care of me and I was very pleased with his communication. My service was completed faster than promised and for a little less than the original estimate. I was happy with my car was freshly washed when I picked it up.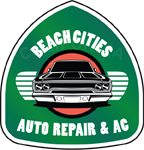 Great customer service, honest, friendly! Definitely would refer any of my friends!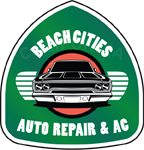 Folks come from hours away for Mike's quality and trusted service... I totally recommend them, 100%!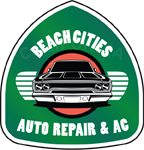 I love getting my car serviced at Mike's! I always bring my laptop and turn their waiting room into a makeshift office using their free WiFi. They take such great care of my car, and timely too!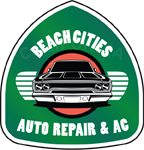 I have known Mike and Val for many years. They are very caring and friendly people. While running their business...they are professional, thorough, and most importantly, honest! They know what they are doing! Without a doubt, I give them five stars.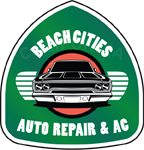 Val and Mike are some great people! They do a great job and I love their work!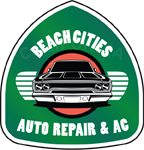 I can trust Val and Mike with my older model Toyota as they diagnose the mechanical problems and repair it to my complete satisfaction. As a Senior citizen, I am not often treated with respect but the staff at Beach Cities Auto Repair always does. Thank you for your perfect service and caring concern.
Discover More About Reviews and Repair Services At Val & Mike's Beach Cities Auto Repair in Huntington Beach

Garden Grove Auto Repair
Miscellaneous Auto Services
Seal Beach Auto Repair